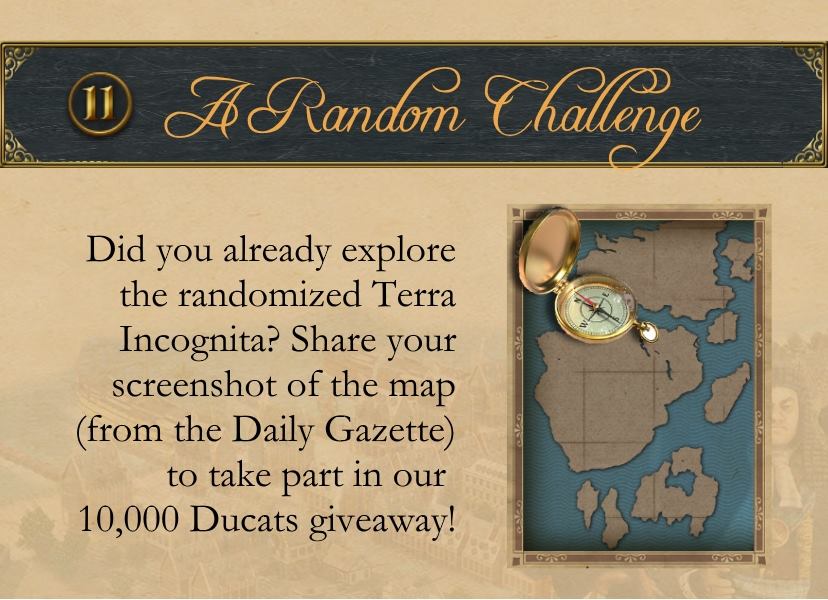 [EDIT December 14, 2016]
As requested we have clarified the conditions of the giveaway: 10,000 Ducats will be awarded to 3 players who will be randomly chosen from all participants who submit a screenshot until December 18, 2016. Winners will be notified on December 19, 2016.
(You can submit your screenshot in reply to this thread, submit it via private message or upload it to third-party image hosters and share the link. Also follow our daily holiday posts on
Facebook
for fun facts, giveaways and more!)
Felix / Alkyonor
Community Manager
Bytro Labs GmbH
The post was edited 1 time, last by Alkyonor ().