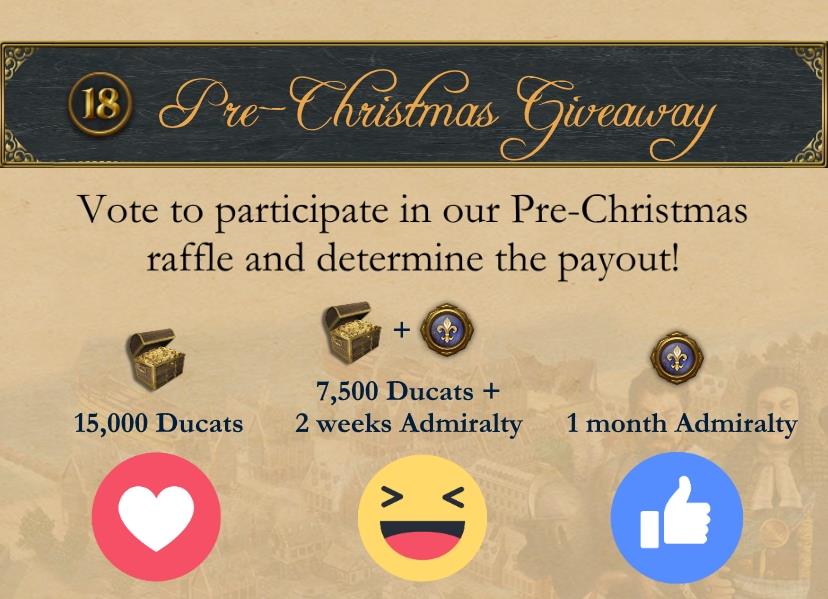 Note:
To fully embrace the spirit of this week's giveaway you should head to
Facebook
and vote by adding the respective reaction ("love", "haha", or "like") to the post. On the forum, please reply by simply stating the reward you like the most.
Voting is possible until December 25. From all voters 3 winners will be randomly selected to receive the reward that got the most votes (even if they voted differently). Winners will be notified on December 27.
Felix / Alkyonor
Community Manager
Bytro Labs GmbH