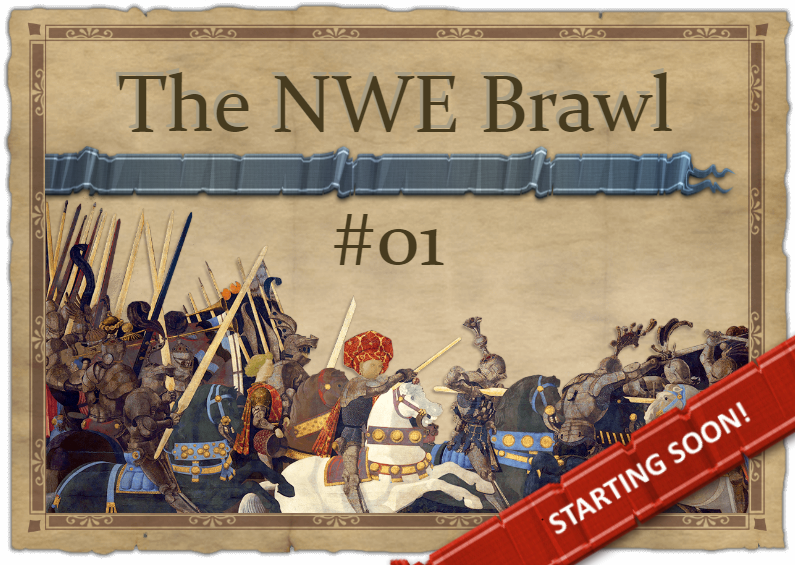 Greetings, Kings & Queens,
prepare for battle, the first ever NWE Brawl is about to start! The details:
It's random country selection, Randomized Terra Incognita and first come, first-serve sign-up for maximum mayhem!

The game will be force-started at 0.01am on Friday, January 27. But be on your toes: if all 30 players join before that date it will start early!

There's no peace period, so choose your allies (and enemies) fast!

There's no other rules - apart from good sportsmanship.

Have fun with the Brawl! You can search for the game title "NWE Brawl #01 [EN]" or the
game ID 1786020
.
Your New World Empires team
Felix / Alkyonor
Community Manager
Bytro Labs GmbH