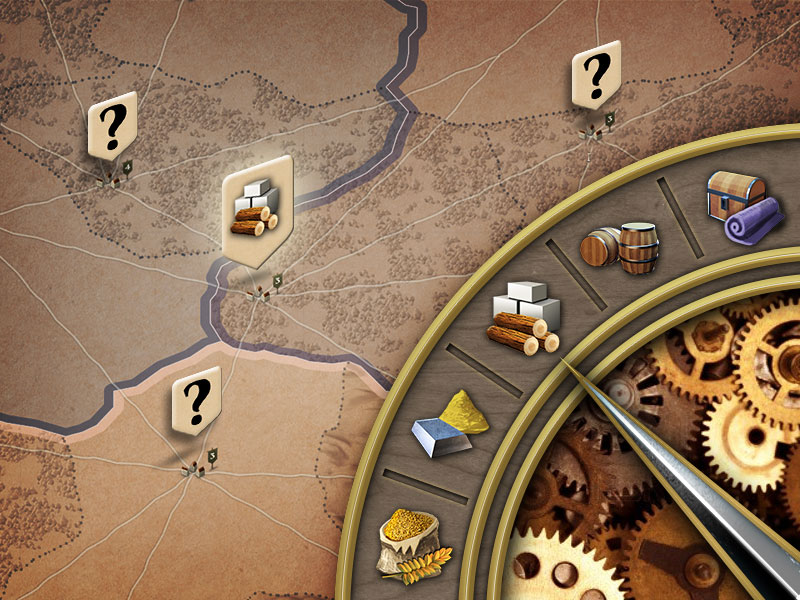 Greetings, Kings & Queens,
today the previously announced balancing changes have been released to live games. They will affect all game rounds (existing and newly-created ones) and introduce two major changes to the way New World Empires' combat and economy works.
Build times and attack speed of military units have been adjusted to allow for faster combat. Also, changes to the resource balance of provinces will boost players' starting provinces while making conquering small AI countries less profitable.
You can look up all the changes in the detailed release notes on the forum. We hope you like the update and look forward to hearing your feedback.
Your New World Empires team
##############
Changes to build times and combat speed:
- Build times of ALL combat units will be lowered by 33%.
- Time between combat ticks will be lowered by 50% (30min instead of 60min).
- Administrator movement speed is increased by 50%.
Changes to player countries (= possible player starting countries):
- increased money production and starting money of player countries by 140%
- increased manpower production and starting manpower of player countries by 80%
- increased luxury goods production and starting luxury goods of player countries by 50%
- increased production of all other resources and amount of all other starting resources of player countries by 20%
Changes to AI countries (= small AI-only starting countries):
- increased money production and starting money of AI countries by 20%
- decreased manpower production and starting manpower of AI countries by 10%
- decreased luxury goods production and starting luxury goods of AI countries by 25%
- decreased production of all other resources and amount of all other starting resources of AI countries by 40%
Changes to colonizable countries (= provinces in the Terra Incognita):
- increased money production and starting money of colonizable countries by 60%
- increased manpower production and starting manpower of colonizable countries by 35%
- luxury goods production and starting luxury goods of colonizable countries remain at current value
- decreased production of all other resources and amount of all other starting resources of colonizable countries by 20%
Felix / Alkyonor
Community Manager
Bytro Labs GmbH