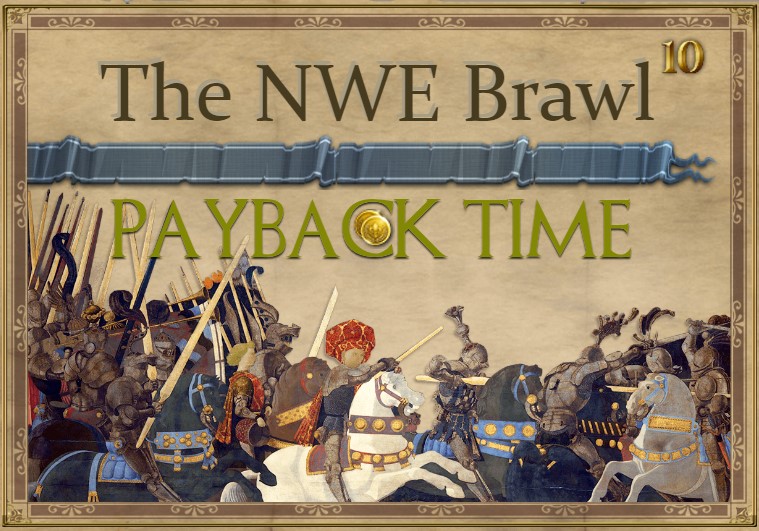 Greetings, Kings & Queens,
prepare for battle, the tenth NWE Brawl "Payback Time" is about to start! Search for "NWE Brawl #10 [EN]" or the
game ID 2038920
to check the details of the round.
To celebrate the jubilee all players who join the round before Friday 3PM CEST will receive 20,000 Ducats which they can spend at their leisure. Also, all Ducat expenses in that round that exceed 20,000 Ducats will be be reimbursed after the game has ended (the 20K not included).
Happy Brawling!
Felix / Alkyonor
Community Manager
Bytro Labs GmbH