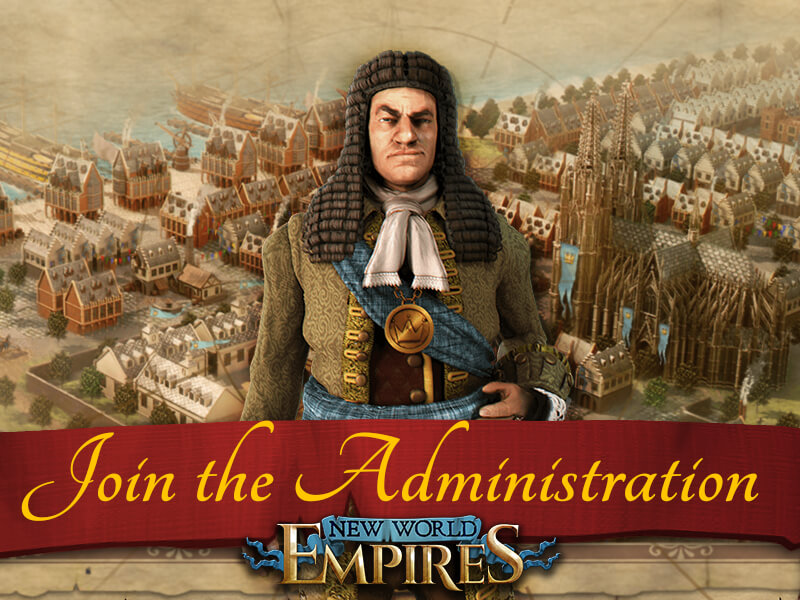 Dear players,
Due to a still small team and real life pressures, we are looking for a new Game Operator in the short term to provide constant support to the players.
The work of the Game Operator includes the following tasks
:
investigating problems and bugs, but also helping other players

detecting multi-accounts (this is what you will be doing most of the time)

collect and forward the problems encountered and make suggestions to improve game developers

Answering questions and complaints from players via pm and email or through our support software

collaborate in the Support Team and think about possible improvements

What we ask:
You have proven good knowledge of the game

You have a Skype account or are willing to make it in order to communicate with the support team

You can express yourself in a good, respectful way and diplomatically in writing. Even in difficult situations

You are a reliable team player

You are active in the game and you can be practically active every day to do your work for the support team

You are at least 18 years old

Good written control of the English language

What we give:
fixed monthly reward in gold markets

membership of Admiralty

How do you apply:
Send your application to
Mr.Dutch
via pm. In your letter, you have to mention the following subjects at least:
why you apply for the position of GO

how much experience you have with New World Empires

What experience you have in a similar position and in working with other people

Your name, age and skype

What happens next?
Your application will be reviewed by the team, this can take up to a couple of weeks. After that you will receive a personal message in your inbox or you are chosen or not. When you are chosen to become a Game Operator, you will receive training in the form of 'pair-working' on the tickets in the start of your career at New World Empires!
Felix / Alkyonor
Community Manager
Bytro Labs GmbH
The post was edited 1 time, last by Mr.Dutch ().