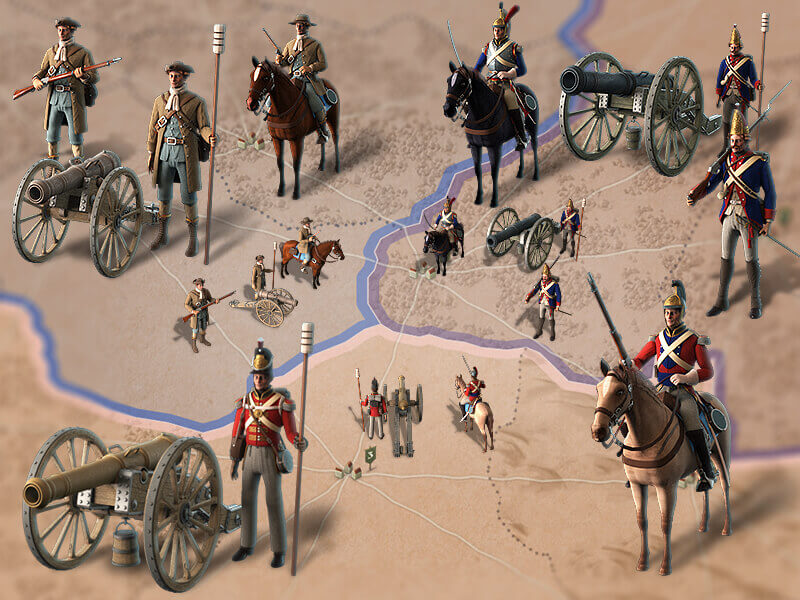 Greetings Kings & Queens,
today's update gives some long-awaited new visuals for many late game units. While up to now, only the Military tree high level infantry units were distinguishable by their Redcoat infantry model, we now added updated visuals for all high level infantry, cavalry and artillery.
We tried selecting underlying models characteristic for their time. To mention only some examples of the historical units we released (click on the image for the large version):

Minutemen
The Colonial Infantry (top left in the image), is modelled after the famous "Minutemen". They were a self-trained militia known for being ready "in a minute's notice". They were an important part of the military force in the American Revolutionary War (1775 - 1783).

Prussian Infantry
The Mercenary Infantry (top right in the image), on the other hand, is modelled after the "Potsdam Giants". A Prussian infantry regiment which
originally required recruits to be at least 1.88m (about 6ft 2") tall. They were for instance used by Frederick the Great in the Seven Years' War (1754 - 1763).
We hope you like the changes
.
Your New World Empires Team