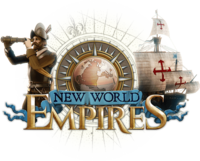 "War has come to the kingdoms of Europe. Vast armies are marching towards cities that once prospered, but now where an economic crisis has planted the seed of revolution within the heart of man. The war of glory has come."
"Composed of Soldiers ready to fight and defend the glory, Caesar's Legion prepares to fight and defeat the enemy."
What is Caesar's Legion?
The Caesar's Legion is one alliance, an alliance that has presence in the most important games of Bytro Labs, S1914, Call of War, Thirty Kingdoms, and now, New World Empires.
At the moment, The Caesar's Legion it's one Community of Users in New World Empires, if you are interested in join, complete the next questions:
-Where are you from?
-Do you have Skype?
-Do you have experience in S1914, Call of War or Thirty Kingdoms?
-Are you active?
"I came, I saw, I conquered"
Written in a report to Rome 47 B.C.,after conquering Pharnaces at Zela in Asia Minor in just five days; as quoted in Life of Caesar by Plutarch; reported to have been inscribed on one of the decorated wagons in the Pontic triumph, in Lives of the Twelve Caesars, Julius, by Suetonius.


"Alea iacta est" Gaius Julius Caesar.