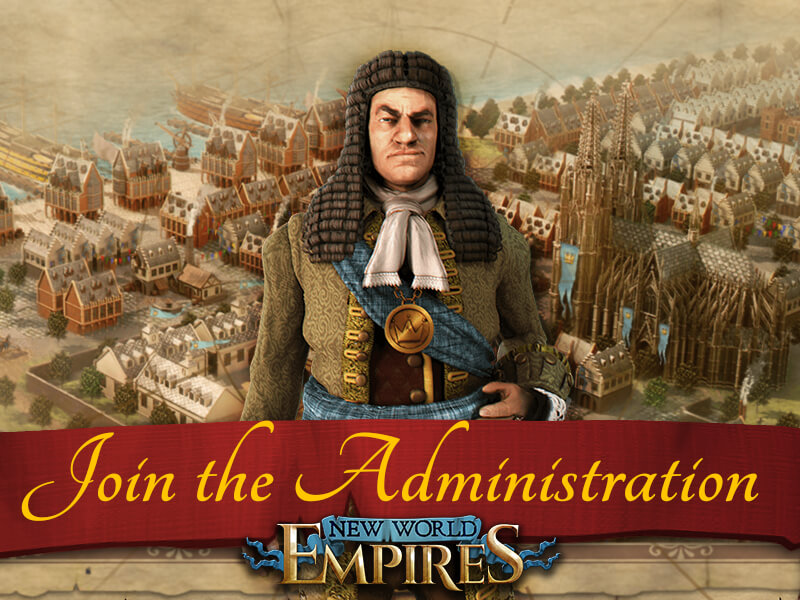 Dear Community,
We are looking for brave Kings or Queens to join the Knights table, and we would be pleased to see that we awoke your interest for these respectable positions within the community.
Which duties might you have?
· Support users if they have questions or requests.
· Secure TOS, forum rules and chat rules.
· Extensive work in the forum.
· Participation in team meetings.
· Information exchange via internal forums, PM and Discord.
Are there requirements?
· You have to be at least 18 years old.
· You have good writing skills.
· You communicate in a clean and diplomatic way.
· You are a reliable team player.
· You have experience with the game and with the detailed game mechanics.
· You are active in the game, in the forums and in Discord and you can work on your tasks multiple days a week.
The first steps as a Knight;
1. You receive an introduction by an experienced Moderator
2. You will get to meet the complete New World Empires team
3. Within the first days you will receive additional rights for forum and chat; you will need these for your occupation.
Will there be a reimbursement for my work?
· You will receive respect and gratitude from all the players of our community
· There will be monthly Ducats and High Command rewards as well for your efforts
How do I apply?
Please send an application to Dr.Leipreachán or Mr.Dutch via PM.
Your application should include the following information:
· Why do you apply for the position?
· How much experience do you have in the game?
· Do you already have experience in working with other persons, or even a position related to customer support?
· Your name, your age and your Discord account?