Greetings Kings and Queens,
This is a call to arms, our borders are under siege, smoke bellows from every major kingdom as civilians cower in the shadows not knowing their faith and abandoned by their nobility, left to defend themselves against the enemy.
It is 1810 and the flames of war burn bright over the battlefields as cannon fire echoes in the distance and the screams of the weak cover the night, the world has been torn apart, the Noble orders have collapsed, a military leader needs to take control of the situation and restore order and peace.
The streets are overflowing with the blood of the weak, 25 players, 3 maps, 1 elite strategist, and the spoils of war for those who fought to survive.
Winners will need to show courage and strength, the opposition breaching upon us and our defenses won't last forever!
Tournament Structure:
25 Players.

No nation selection.

3 Maps at once

Maps will ALL END on day 31! (if not ended before day)

Top VP across all games after 31 days, will win the spoils of war! VP carries over from round to round for result and place for reward of prizes.
Maps in Play:
Randomized Terra Incognita

Age of Discovery X2

Prizes:
30K Ducats & 7 Months Admiralty (Premium Account).

15K Ducats & 4 Months Admiralty (Premium Account).

5K Ducats and 1 Months Admiralty (Premium Account).

Rules:
Ducat spending is NOT ALLOWED! If Ducats are used player is disqualified

Account sitting is NOT ALLOWED!

NWE game rules, chat rules, forum rules, Terms of Use ALL apply!!

Players must remain active in
ALL
rounds until day 31! - if defeated and 0 vp does not apply)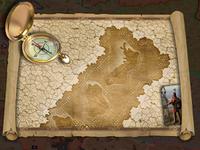 Application:
Apply on NWE Forum with Game Username (if different to Forum name) and stating you agree to rules.

If not enough signs ups community event will not go ahead.

Agree if you break rules you will be disqualified.

Applications close Thursday 28th May 2020.

Rounds Start Friday 29th May 2020 (game info giving in forum group conversation only)

As a wise leader once said in an era gone by;
!!VICTORY IS NOT HANDED ON A SILVER PLATTER! YOU HAVE TO GO AND TAKE IT!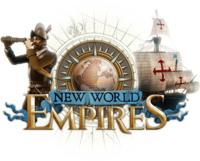 !!APPLICATIONS OPEN!!
The post was edited 2 times, last by Dr. Leipreachán: changed dates to get more people ().