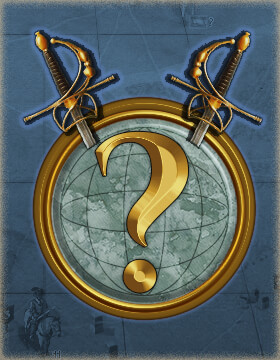 Greetings, Kings & Queens,
in times of exploration, military conflict, and economic challenge, finding allies is key. Today's update will help you out: With the introduction of the alliance system you are provided with everything you need to connect with other players for long-term cooperative play. Team-up for private or alliance-vs-alliance games! Share your knowledge of the game and learn from experienced players! Lead your alliance to glory! Among the benefits of joining an alliance are not only a dedicated alliance chat but also a fancy tag attached to your name.
Join or create an alliance today to take the next step on your way to a colonial empire!
Check out the complete list of changes below. We are looking forward to your feedback!
Your New World Empires team
=======
List of changes:
Added Alliance system.

Adjusted the manpower cost of Heavy Ship to 1,000 on all levels (before, manpower cost increased with level).

Unified the cost and upkeep of Explorers to include grain on all levels.

Unified Explorer movement speed across all levels.

Updated / added unit walking animations for: Administrator, Light Infantry, Heavy Cavalry.

Fixed save button in player settings.

Changed player colors for Scotland (were too similar to their neighbors).

Fixed "cousin defeated" pop-up appearing too often.

Improved stability of stats updates.

Enabled promotion pop-up when reaching a new rank.

Felix / Alkyonor
Community Manager
Bytro Labs GmbH