NWE Holiday Jolly Jamboree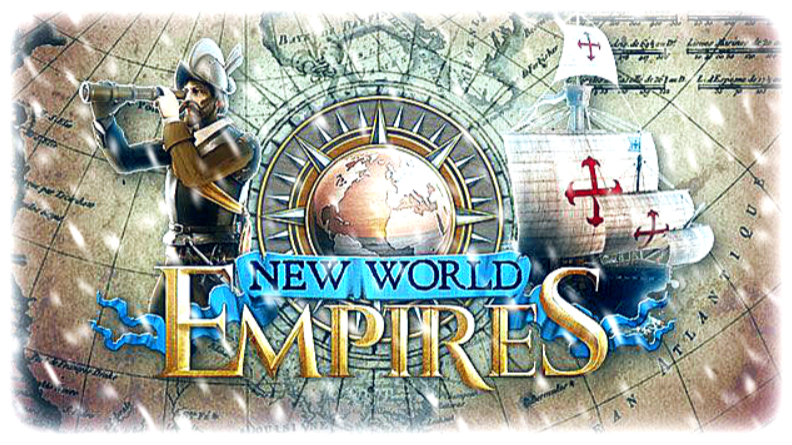 Greetings Lords and Ladies,
As the winter approaches and the holiday season around the corner, there is one constant no matter the season and that is
DOMINATION
In the dark we often take a leap of faith hoping that peace is achievable in our time. New land is discovered, New Empires rise as Old Empires fall.
The world is on the brink of ruin, divisions grow the fires of war burn bright as artillery echo in the distance.
To restore peace the NWE Community needs to see which Empire has both the brawns and the brains to take victory from those who don't deserve it and restore order and certainty.
Tournament Structure:
Sign-up based

30 open slots

6 Maps (terra incognita x3, Age of Discovery x2 & Age of Discover x 4 speed x 1)

All rounds begin Dec 9th 2020

Rounds end under normal victory conditions.

Random nation selection.

All maps in play

Prizes:
The three best players at the end of the season will win gold and a free premium account
Place 70,000 Ducats and 4 months Admiralty

Place, 40,000 Ducats and 3 months Admiralty

Place, 20,000 Ducats and 2 month Admiralty

Rules:
Rule 1
– Ducat use not allowed = Instant DQ from Championship
[Note
: We will determine if something is accidental as most ducat use that is reported as accidental is in fact intentional).
Rule 2
– While cooperation and non-aggression pacts are an expected part of gameplay, it is expected that players will work independently, and not in a way that benefits one player over another.
Rule 3
– 5 day peace period for active players and 2 day peace period for AI nations.
Rule 4
– Organizer/Championship Admin decisions are final.
Rule 5
– All New World Empires game rules and Terms of Use apply.
Appeals:
If a player feels that a Disqualification is unjustified there will be a 3 day limit to which an appeal can be made to the organizers. To appeal the player needs to contact
@Dr. Leipreachán
who will make the final decision in line with all information provided by both the player and rules.
Ending a Game Rules:
The game may end in only one of the following:
a) A single Player achieves the victory point required.
b) There are only 3 active players left and they vote to end the game.
c) Tournament Director (TD) rules the game as "
Voided
" and ends the game, (in this case it will be deemed "Voided" under any of the following circumstances;
Cheating has taking place (multi accounts or wolfpacking).

Trolling of round in game newspaper.

Forum/chat posts which go beyond the point of suggestions to attacks on credibility of players or organizers or speak ill of event.

Note:
When a round is voided post will be made in game newspaper with reason for Voided decision and forum thread will be closed.
How victory is Calculated?
The road to peace is bathed in the blood of the innocent and the enemy lurks around every corner, in range and without discretion. Victory will come to those who fought hard to earn it!
At the end of the round, every player earns an amount of points equal to the victory points (VP) ingame on the last day.
Applications:
All those who wish to answer the Call to War and take up the charge of your destiny signups require the following
via reply to this thread only
;
Game Username (if different to Forum name).

State you have read and agree to rules.

Note:
Organizers have power to "VETO" any application on the following grounds;
Best of luck!
Your NWE Team