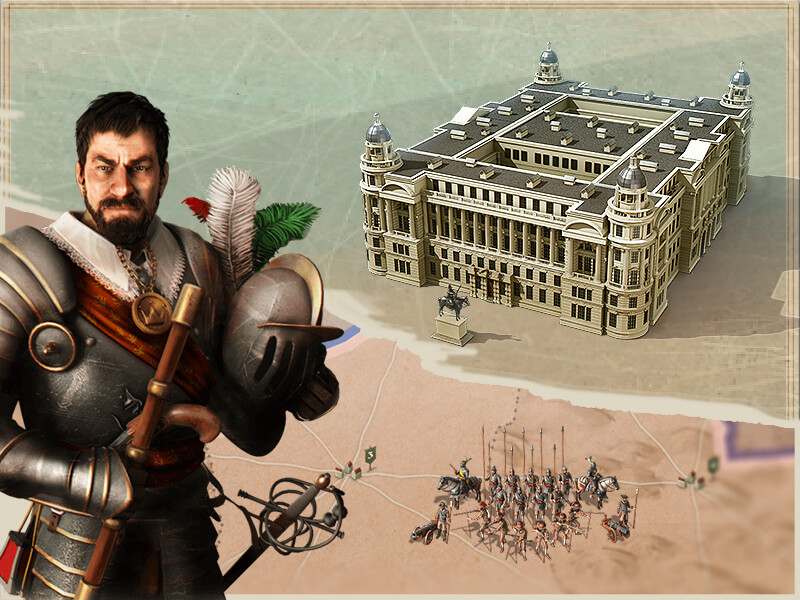 Greetings, Kings & Queens,
today we are delivering on a promise by adding a highly requested feature to the game: the War Office. From the 17h century onwards, the British War Office oversaw the kingdom's frequent wars and campaigns and covered the general day-to-day administration of the army. In New World Empires, this prestigious end-game building increases the number of military units you can have at the same time and thus allows for more flexible and dynamic battles.
Get your hands on the new building now and ramp up your army!
Here's the complete list of changes:
Introduced new building: War Office

Limited maximum number of Monuments Lvl 5 to one per game per player.

Fixed a bug that prevented chat text selection.

Fixed a bug leading to the build queue ignoring province level requirements for buildings.

Fixed a bug that deselected an army after splitting it and giving a command.

Fixed calculation of remaining victory points percentage.

Fixed a bug preventing the NWE Client to load on touch devices.

Fixed some minor layout and UI issues.

We hope you like the changes and we're looking forward to your feedback.
Your New World Empires team
Felix / Alkyonor
Community Manager
Bytro Labs GmbH