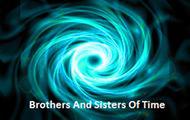 I am a traveler, a traveler of time. I and my brothers and Sisters traveling in time to future or the past and defeat all enemy's who hurt in the past my planet. Today if you read this, than you must know we are Brothers And Sisters Of Time and our mission is the peace of the universum. We are know in the time of a new age on planet earth and fighting together in the war. If you want to join you can send a message to our captain Serhat-Y- (You need to use skype).

What we do:

- We help each other in every map(Only internal we dont)
- We help New players to grow and learn the game
- We have alliance battles


Greetings to you all.
Moderator|NWE
Super Moderator/Translator|30K